5 COMPANIES THAT OFFER FLEXIBLE WORKING HOURS THAT YOU CAN APPLY TO TODAY!!
There are lots of companies that offer flexible working hours. It is becoming more and more popular and is certainly a welcome alternative for busy parents.
You may already be working for a company that offers flexible working hours but for many the reality is that this just isn't fully available.
If you have read about me, then you will know that I'm a work at home mum, or a WAHM, as we are now called! I love working from home but for some, getting out of the house is important. If you want the flexibility but don't want to be working at home all day then some of these options could be for you.
I have been lucky enough to earn money with flexible working hours for the past 15 years. The time it gives me is invaluable. Flexible working hours offers many benefits.  Here are just some of them:
Benefits of Working Flexible Hours:
You can plan your own days and hours.
If you have children and they are off school poorly, you can work around it.
Health appointments can be fitted in as and when necessary.
It creates a better work life balance so you have more time for friends and family and life in general.
There are opportunities to increase and decrease hours as needed.
You can book a holiday whenever you wish.
You feel more in control of your own life.
The Companies that Offer Flexible Working Hours
NATCEN
Natcen are the UK's largest independent social research agency.  Their clients include the government, charities, universities and many other research organisations.  They offer opportunities on an ongoing basis for Research Interviewers.  These are both office based and field agents.
For some of the roles they require specific experience but for many, experience is not required.  If you enjoy meeting people in your local community then this could be the perfect opportunity with flexible working hours.
If you are interested in this opportunity, you can apply here.
HERMES
Hermes are the second largest parcel delivery company in the UK.  Becoming a courier offers flexible working hours allowing you to plan your own schedule around your busy day.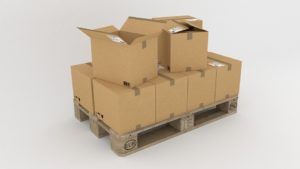 Working locally, Hermes couriers can earn good money as well as receiving other benefits such as discounts on fuel, breakdown cover and more.
In addition, if you are ambitious, there's the opportunity for you to expand and set up your own Hermes distribution company.
To learn more about becoming a courier with flexible working hours, you can read Frequently Asked Questions here.
If you are interested in this opportunity, you can apply here.
DEESET
Deeset supply retail and merchandising support for some of the UK's best known retailers and brands. They offer merchandising roles on an on-going basis across the country so you can usually find something local to you.  If there is nothing local, then keep looking as it changes regularly.
Whether you are looking for flexible working hours to fit around a young family, to earn money to fund your studies or a full career, Deeset has it all.  They provide individual and personalised training programmes with plenty of scope to up-skill yourself and progress if you wish.
Previous experience in retail and merchandising is desireable but not essential for their roles.
If you are interested in the opportunities available, you can  apply here.
DELIVER LEAFLETS
Deliverleaflets.co.uk offer support to businesses across the UK who wish to use door-to-door leaflet delivery as part of their marketing campaign.
They offer flexible working hours to suit you and work is offered through a registration process to see what is available in your local area.
Once registered you are supplied with a bag and training material.  You will be delivering leaflets to residential homes and/or businesses and although pay varies, you can expect to earn approximately £30-£40 per 1,000 leaflets delivered.  They say on their website that many distributors can deliver 1,000-2,000 per day but having done something similar myself, don't be fooled into thinking this is easy work!
Having said that, it is simple work and if you are active and enjoy being outdoors, then this could be the perfect opportunity for you to earn some extra money. How much you earn would be up to you.
If you are interested in this opportunity you can register here.
TIMEETC
Timeetc offer Virtual Assistants across the UK.  The skills they look for are mainly Admin and Organising, Writing and Social Media.
Unlike many companies, you don't need to bid for work.  Before you can join them they will
Verify your identity and background.
Check out your work/experience.
Get you to take one or two skill tests.
Once you are set up there will be opportunities for ongoing work with regular clients.
If you are interested in this opportunity you can .apply here.
I hope this post has given you some ideas of work that may suit you.  Taking away the usual challenges, flexible working hours can be lifechanging!
Do you work flexible hours?  What do you do?  Can you add any company that recruit on an ongoing basis to my list?
YOU MAY ALSO LIKE:
Make Money Giving Away Free Biscuits
Earn £2000 per Month as a Brand Ambassador
How to Make Money with Matched Betting