So, if you've already read my About page then you'll know that I love making and saving money and showing people how to do the same but that's not all of me.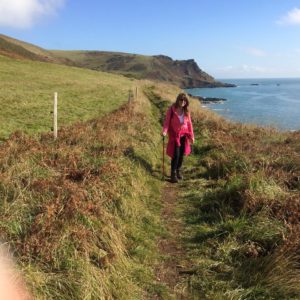 I live in North Warwickshire with my hubby and seven year old son and when I'm not making money on-line, you might find me in my walking boots up a mountain somewhere with my family!
My husband and I have a huge love of the great outdoors and when we can, we'll go for a walk, a bike ride or even a boat ride around the Devon coast where we keep our little caravan. As my son gets older he is beginning to share our love and joins us on our adventures.
My book collection consists mainly of motivational books. I love reading about people who inspire me and it helps to keep me positive and motivated.
Other than that,  I like the simple things in life, spending quality time with the people I love, family days out, watching a good film and when I can fit it in, the odd spa day with a friend!
I absolutely love finding bargains and feel really happy with myself when I find something that has saved me lots of money!
For the last few years I have struggled with Menieres Disease and my son's allergies and severe eczema.  Coupling that with now being forty something, I am constantly striving to provide better health for all of us as a family.
I will be posting weekly about money making and saving, family life and health so do sign up to my newsletter so you don't miss out! I hope my blog will help you and entertain you, but most of all inspire you! I look forward to sharing our journey.
Michelle x