ABOUT ME
Hi, I'm Michelle, the author of Time and Pence.  I'm a forty something housewife, mother and work from home mom! I spent my early career as an Advertising Executive travelling up and down the UK, working long hours and although I enjoyed my job, like many people I became disillusioned and craved more time to do what I WANTED to do.
I knew that when I had a  family I would want to work flexible hours so that I could be at home and not miss out on anything, rather than having to go down the route of child care.
When I was 30 my dream became a reality and I gave up my career to become self-employed.  Since that day I have done many things to make money, all with flexible hours and have proved to myself that it's possible to make money and have time to live the life you choose. I now have various income streams and love finding different ways to make extra money.
My Family Life
I live in North Warwickshire with my hubby and seven year old son and when I'm not making money on-line, you might find me in my walking boots up a mountain somewhere with my family!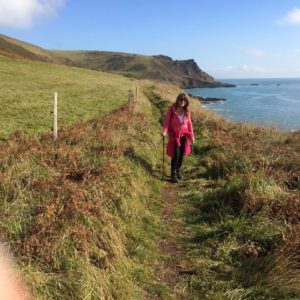 My husband and I have a huge love of the great outdoors and when we can, we'll go for a walk, a bike ride or even a boat ride around the Devon coast where we keep our little caravan. As my son gets older he is beginning to share our love and joins us on our adventures.
My book collection consists mainly of motivational books. I love reading about people who inspire me and it helps to keep me positive and motivated.
Other than that,  I like the simple things in life, spending quality time with the people I love, family days out, watching a good film and when I can fit it in, the odd spa day with a friend!
I absolutely love finding bargains and feel really happy with myself when I find something that has saved me lots of money!  I have lots of money saving knowledge that I would love to share with you.
For the last few years I have struggled with Menieres Disease and my son's allergies and severe eczema.  Coupling that with now being forty something, I am constantly striving to provide better health for all of us as a family and am constantly on the lookout for natural cures!
My posts will cover money making and saving, family life and health so do sign up to my newsletter so you don't miss out! I hope my blog will help you and entertain you, but most of all inspire you! I look forward to sharing it all.
So, join me on my journey and let's enjoy family life together!
Michelle x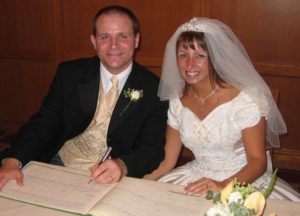 WORK WITH ME
If you think we could work together, please contact me at timeandpence@gmail.com.
PRIVACY POLICY & DISCLOSURE
Copyright
Information on this website may be used for personal use only.  No part of it may be stored, reproduced, copied or transmitted by any means without prior permission from the Author.
Privacy Policy
Time and Pence takes your privacy seriously and will not share your information with any third parties.  The only information collected is through the use of cookies for site performance analysis.  You can use your browser settings to disable cookies at any time.
Disclosure
While every attempt is made to provide correct information, this site is for informational and entertainment purposes only.  I am not a financial expert and all views expressed are personal opinons. Before making any financial decisions you should seek financial advice for your personal circumstances from a trusted professional. The information on this site may become outdated over time.
Disclaimer
TimeandPence.com may use advertisements and affiliate links on this site, which means that if you click on a link and it takes you through to a website and you register or purchase something, Time and Pence will get a small compensation from that sale at no extra cost to you. You are not obligated to click on any links or to purchase any products that are advertised or recommended.
All opinions and reviews are honest and my own or that of guest posters.
These terms are subject to change without notice.