FREE FAMILY DAYS OUT – 6 IDEAS
As a family, we enjoy FREE family days out many times each year. We love the great outdoors and in Spring and Summer you rarely find us at home. If the weather is dry I pack a picnic and off we go!
A day out with the family can be costly, especially if you have more than one child. However, there are a few FREE things you can do and places to visit without spending a fortune. Today I'm going to give you 6 ideas of things you can do without breaking the bank.
Some of these will have parking fees so please do click on the links and do your research before you set off.
1. The Beach
This may seem obvious but unless you are lucky enough to live close to the coast it's not something you may have thought of. Many of us save beach days until we go on holiday but most people in the UK only live a couple of hours from their nearest beach.  Even during the winter, if you wrap up warm and stroll along the beach to explore, it can be an exciting day for the children. When was the last time you popped off to the beach for the day?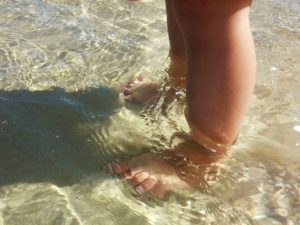 If you plan the night before and pack up a picnic and everything you need, an early start is all it takes. A trip to the beach can be a fantastic day out for all the family.  With the sand between your toes, it could be your perfect FREE family day out!  You can check out some of the UK's best beaches here.
2. Visit a Garden Centre or Two!
Garden Centres have really become popular over the last few years and there are plenty to choose from!  Although you probably couldn't spend a full day at one, it's certainly a great way to kill a few hours with the kids.
Many now have outdoor and indoor play areas, pet corners and some having free activities during the school holidays too!  There are probably garden centres local to you that you haven't yet visited. Check here to find a garden centre near you.
3. Castles
The UK has some amazing historical and medieval castles, many of which are FREE to visit.  Children love exploring and it's a great way for them to learn more about history too!  Many castles hold themed events during the school holidays but some castles do charge so do check first. You can find a list of castles across the UK here.
4. Walking
This is our favourite FREE thing to do. Before we had our son, my husband and I walked all over the UK and there are many lovely places you can visit.  Walking is great exercise for the mind and body.  On foot you can explore places that you can't reach by car and we have seen many things we never would have seen without hiking our way there!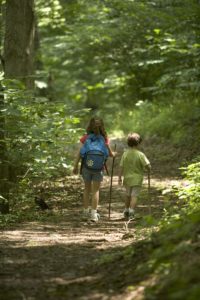 My son is just starting to enjoy walking so now joins us on our adventures!
You can walk in all sorts of places:
coastal walks
country walks
loch walks
city walks
canal walks (these work well for children because they love to spot the narrow boats along the way)!
It's also helpful when walking with children to end up somewhere interesting at the end. Here are some tips and walks you can do with children.
5. Festivals
There are many festivals around the UK particularly during the summer. From Food Festivals to Boating Festivals and Music Festivals.  For something a little more unusual Bristol holds an annual Balloon Fiesta with over 150 hot air balloons from across the globe. These can be  really exciting and funfilled days out for all the family. You can find family friendly festivals here or check on your local facebook pages to see what else is happening in your region.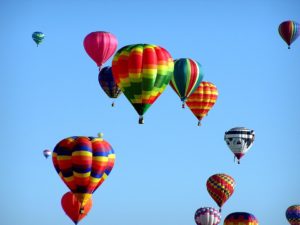 6. Country Parks
Living in the Midlands, we are lucky enough to be surrounded by some beautiful country parks so we are never short of FREE family days out!  These parks offer a variety of activities, from walking, childrens play areas, nature trails, picnic areas and more.
Why not take your bikes along for a ride or take a bug catcher with you and see how many varieties you can find! You can find a list of country parks in England here.
I hope you have found my thoughts and links helpful and maybe even thought about dipping your toes in the sea more often!
This is just a general handful of ideas but there are lots more free family days out around the UK and I look forward to providing you with a detailed list of places soon!
Do you have any ideas you could add to my  FREE family days out list?
If you would like to earn extra income to spend on family days out, then you might also like:
How to Earn a Regular Income on Ebay
How to Make Money with Matched Betting
10 Ways to Save Money On Holiday